Business
'Where the hell is the money?' Bestjet clients demand answers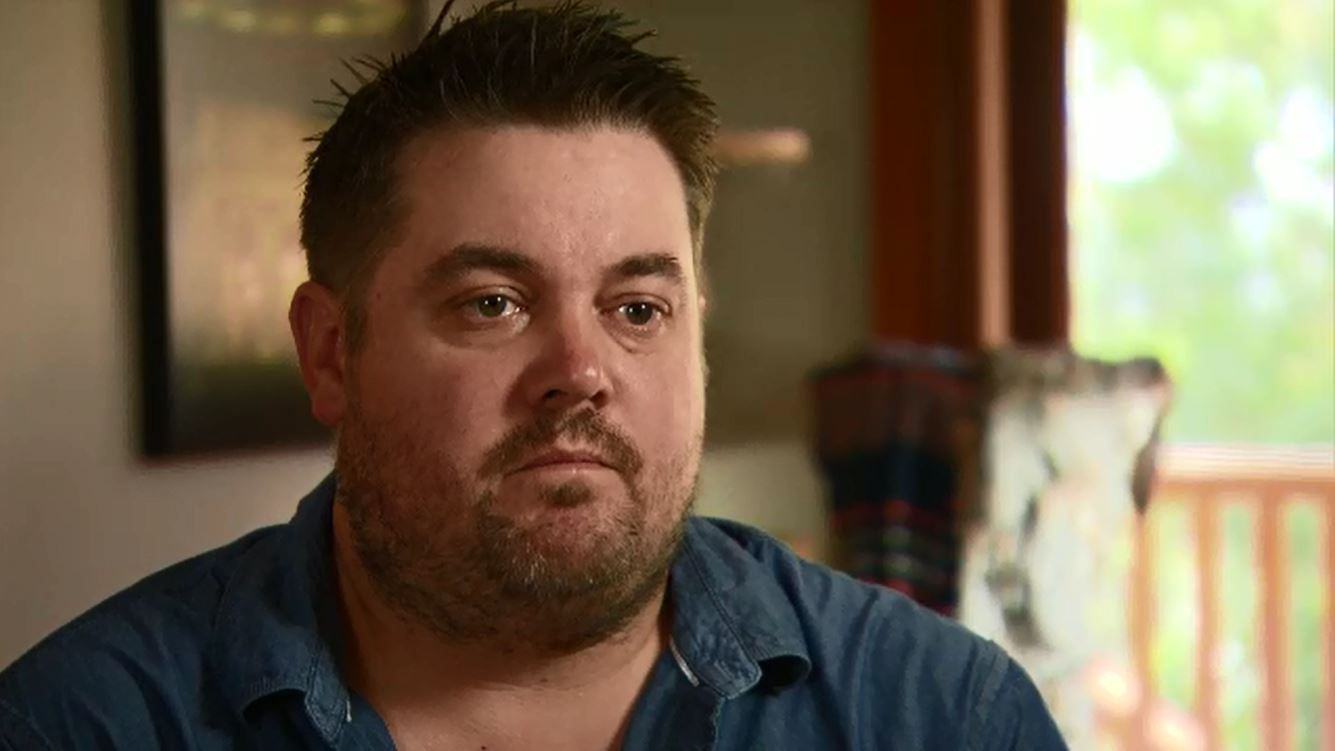 More families who have lost thousands of dollars following the collapse of budget airline website Bestjet have called for answers.
An estimated 10,000 Australians have been left out of pocket following the collapse three weeks ago – with many still unaware their ticket may not even be valid.
The Newman family had saved for years so they could take daughter Zoey to meet her grandparents in the UK.
Last month, they spent $5000 on return flights with Bestjet.
Thom Newman said his family was $5000 out of pocket after Bestjet collapsed. (A Current Affair)
"Just to have that ripped away from us, especially just before Christmas, is just devastating," Thom Newman told A Current Affair.
Peter Goldsworthy and his sister Kim claim they lost $17,000 when Bestjet went into administration.
Kim said it had been "really hard" for her children, which had been looking forward to the holiday.
And Melanie said she was looking at losing almost $3000 after her flights to Europe were cancelled.
She claimed it was done without her knowledge or consent.
"That's what makes me really angry, because clearly they've given the money to the airline," she said.
The Newmans were hoping to take their daughter Zoey overseas to visit her grandparents. (A Current Affair)
"The airline had the money, like they've taken it back. Like, they've gone in and taken the money back.
"My question is, where the hell is the money?"
In 2012, airline Air Australia went bust owing creditors nearly $100 million.
The man behind that business, Michael James, is was banned from running companies for three years.
His wife Rachel James opened Bestjet not long after, but she sold the company two months ago to businessman Robert McVicker.
After just 39 days as director, Mr McVicker put the company into administration, saying he'd been told a massive payment would be transferred from Bestjet Singapore, but didn't materialise.
Peter Goldsworthy and his sister Kim claim they lost $17,000. (A Current Affair)
Michael James appeared on the creditors list.
Documents provided to the administrators appeared to indicate Mr James was involved in the day-to-day operations of the online booking group, according to Travel Daily editor Bruce Piper.
Rachel James told A Current Affair the situation was devastating, and blamed poor management by McVicker International for the company's demise.
She also claimed they had not received a single payment from the new owner.
Mr McVicker denied those claims and told A Current Affair he had received no financial benefit from his involvement with the Bestjet Group.
Bestjet founder Rachel James, who sold the company prior to its collapse, said she was devastated. (A Current Affair)
Consumer Action Law Centre's Katherine Temple said when a company folded, everyday Aussies were at the back of the queue for refunds - but there were other avenues.
"If you're unable to confirm your booking, you should contact your bank or travel insurer to see if you can get a refund," she said.
"If you can't get a refund, you'll need to contact the administrators, pilot partners, and add your name to the list of other creditors, who are waiting to get back money from the company."
Commonwealth Bank confirmed it had issued refunds for Melanie and Kim, CUA said the same for the Newmans, and Bankwest said they had provided a refund to Peter.
© Nine Digital Pty Ltd 2019