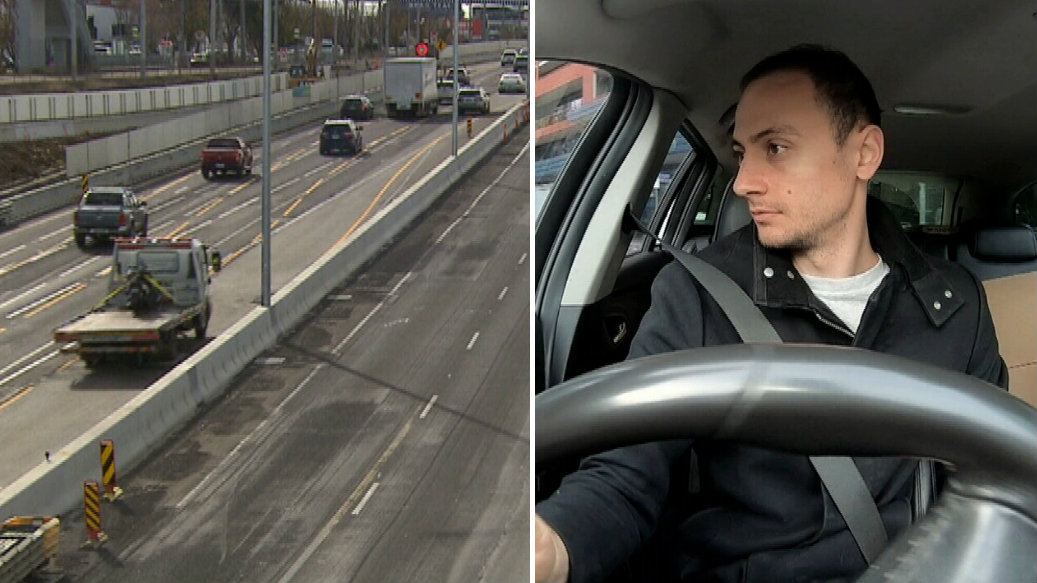 'Ludicrous': Man loses business after $100k toll bill
Jed Schwimmer has more reason than most people to hate tolls.
The 29-year-old lost his business after incurring more than $100,000 in fines over a two-year period driving on Melbourne roads. 
But he claims he had no idea it was happening the whole time.
Jed Schwimmer lost his business after he received more than $100,000 in toll fines.
"They were sending everything to the wrong address and it wasn't our fault at all, it was a clerical error, which I guess had snowballed into a disaster," he told A Current Affair.
"I ended up in hospital a couple of times for stress and I felt like I'd let down everyone who'd worked so hard around me."
The small business owner had an automatic top-up e-tag, which he believed was covering several different vehicles he was driving for work.
Jed claims the fines were sent to the wrong address.
But there was a problem with his account and his unpaid fines spiralled into thousands of dollars of debt.
Despite receiving a letter from Vic Roads admitting there had been a mistake with his mailing address, Mr Schwimmer says he was unable to get the debt wiped and was forced to liquidate his business.
But above anything, he's mostly angry at how he was treated.
Jed was forced to liquidate his business after being unable to get the fine wiped.
"I was being treated like a criminal," he said.
"The way that they dealt with me and yelled at me and screamed at me like I was just a piece of crap it was just really not right at all."
Denis Nelthorpe, chief executive of community legal centre West Justice, says the punishment for not paying tolls doesn't fit the crime.
Transurban said it worked with customers to help them pay their fines.
"It is a ludicrous situation where a serious assault that puts someone in hospital is regarded as less significant for a toll fine, for not paying to use the the road," he told A Current Affair.
"If you are prosecuted for a serious theft, you're not jailed you'll be fined approximately $3000. You use the road without paying for three months, you're fined $20,000."
Mr Nelthorpe estimates there was more than $1 billion in unpaid toll fines in Victoria last year.
West Justice chief executive Denis Nelthorpe said toll fines were "ludicrous".
He says the court system can't keep up with the number of cases.
"It is the number one issue going before the courts. It has, it's become completely disproportionate," he said.
"Unpaid tolls are clogging the court system to such an extent, that we don't have time to deal with family violence and criminal activities."
In a statement, Transurban, which manages most of Australia's toll roads, says it does all it can "to contact people and settle unpaid tolls before they reach infringement, making up to 10 attempts over 90 days to get in touch."